Walk From Coast to Countryside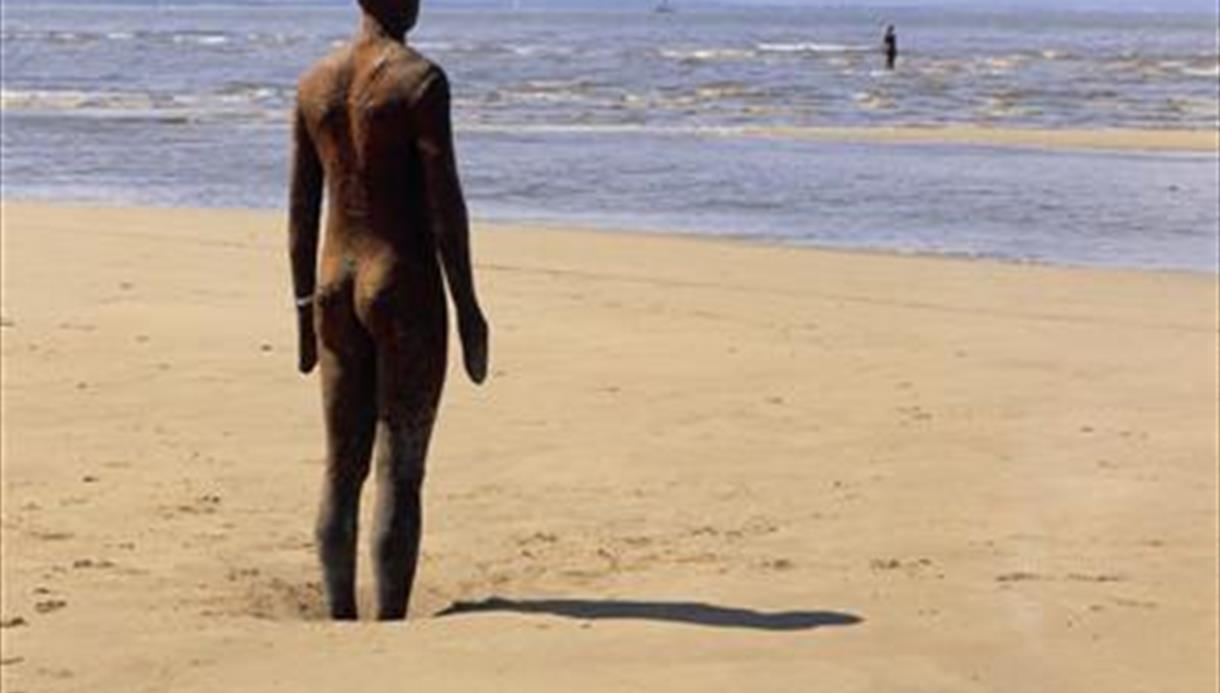 About
We start at Hall Road Coastguard Station, where with adequate precautions a vehicle can be left in the promenade car park for collection later. Turning left into Hall Road we pass the entrance to the West Lancashire Golf Club just before the level crossing at Hall Road station and continue straight on down Dibb Lane, where Hall Road turns right at 90 degrees.

Dibb Lane is an ancient green trackway and takes us over open fields towards the village of Little Crosby in the distance, with Linnets, Skylarks and Curlews for company. At St Mary's Church we turn right into Back Lane and continue past the Crosby Hall Educational Centre (CHET), which helps children to appreciate and understand their environment, to reach the lodge where Back Lane turns sharp right.

We carry straight on across open fields to reach some mature woodland and the main A565 trunk road through Ince Blundell woods, we turn right and cross carefully to turn left into Park Wall Road at the Lions Gate Lodge. Following the wall around the estate we soon come to Lunt Road.

500 metres further on, turn right into Carr Side Lane, passing Carr Side Farm and its herd of white Charolais cattle, to follow the way marked narrow footpath to Baines Bridge and cross the River Alt. Thanks to the constant efforts of the Environment Agency, the river is now as clean as it has ever been in the last hundred years or so. If you're very lucky you might even catch a glimpse of the cobalt-blue Kingfisher, which has recently returned to fish along its banks, or a Barn Owl hunting nearby ditches and fields.

Crossing the bridge we head east for two km along a farm track called Maghull Hey Cop. Brown Hares are common here and in winter huge noisy flocks of Pink-footed Geese fly over, especially when disturbed by aircraft from the nearby microlight landing strip.

Reaching the Cheshire Lines Path, turn right to the car park at Gore House Farm, where we turn left to cross Acres Lane up Punnell's Lane and right into Pilling Lane until we reach the bridge over the Leeds–Liverpool Canal.

Descending the steps we follow the towpath to the right (southwards) for the next three km to Drapers Bridge, which is crossed to gain access to Rutherford Road. Following Rutherford Road we turn right into Station Road, passing Frank Hornby's former home complete with blue plaque (just after the shops on the right), to reach Maghull Station at the level crossing, just beyond the Great Mogul pub.

Food, drink and toilet facilities are widely available at the end of the walk, including the locally run Village Tea Rooms in Moss Lane, Lydiate.
TripAdvisor
Map & Directions