Hightown Dunes and Alt Estuary
Lower Alt Road
,
Hightown
,
Liverpool
,
Merseyside
,
L38 7JE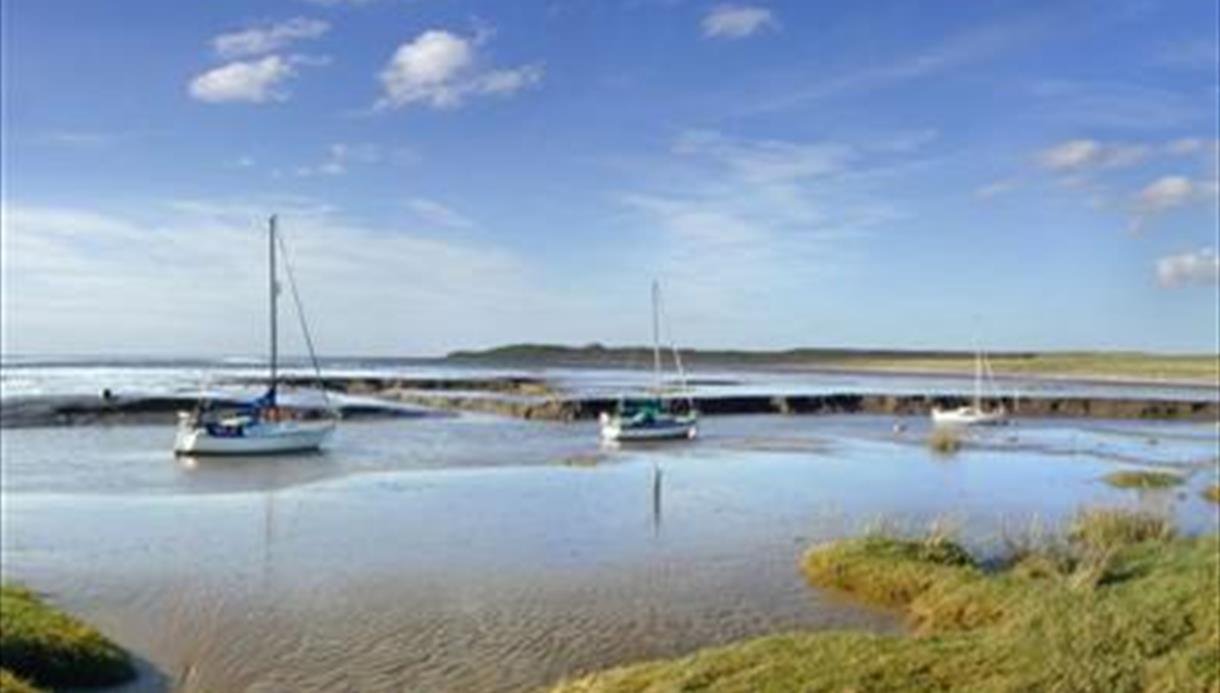 About
The northern part of Crosby Coastal Park is known as Hightown Dunes and Meadows. This is a quieter area of dunes and foreshore between Hall Road and the Alt Estuary. Much of the area has only recently come into public ownership and it is hoped to designate it as a Local Nature Reserve in the near future.

Visitors can walk along the Sefton Coastal path which doubles as a cyclepath for part of the route.

Remains of ancient environments are sometimes revealed on the beach. Look out for the Submerged Forest which is gradually revealed on Hightown Beach by the tide. Here, the remains of trees along with other woodland plants such as Royal Fern lie in a thin bed of peat, where they fell nearly 5000 years ago. Neolithic people laid a trackway made of branches across the once marshy area, possibly to set fish traps or to access their boats.

The reclamation of Altcar Rifle Range in the 19th century led to the River Alt flowing south, causing serious erosion at Blundellsands and leading to some houses falling into the sea. The Alt Training Wall was built in 1936 to deflect the power of the river out to sea.

More recently, The Second World War left its mark with the remains of Fort Crosby and evidence of bomb craters (now filled with water). The sea defences north of Hall Road where strengthened with rubble from post war demolition of war-damaged Liverpool homes.

Together with the Mersey and Ribble Estuaries, the Alt supports internationally important numbers of shore and wading birds including Knot, Sanderling, Dunlin, Redshank and Bar-tailed Godwit, gathering in flocks of 50 000 and more. Familiar birds such as Oystercatcher, Shelduck and Cormorant are common and predators such as Peregrine and Merlin can occasionally be seen hunting along the shore.

The reedbed provides cover for breeding birds such as Reed Bunting, Reed and Sedge Warblers and the rubble shore, although man-made, is home to species usually found on shingle beaches such as Yellow-horned Poppy.

The dunes and meadows are ideal habitats for herptiles (reptiles and amphibians). Hightown supports small populations of two of our rarest species, Sand Lizard and Natterjack Toad.

Butterflies and day-flying moths are very common in summer, feeding on the array of nectar-rich wildflowers and grasses.

Please take note of beach safety flags and signage.
Check tide times.
Sefton Council Byelaws Apply.

Facilities
Other
Dogs Accepted - Dogs welcome. Please clean up after your dog at all times. Please keep under close control and take care not to disturb flocks of wading birds. Please keep out of Natterjack Breeding Pools and prevent disturbance to ground-nesting birds in spring and summer.
Parking & Transport
On site parking - Pay and Display at Hall Road car park
TripAdvisor
Map & Directions
Road Directions
12 miles north of Liverpool, and 10 miles south of Southport off A565. For Alt Estuary, Lower Alt Road, follow directions to Altcar Rifle Range.
Public Transport Directions
Northern Line – Hall Road and Hightown Stations
Local Bus service - contact Merseytravel